We Love to Paint! ... and it Shows!

We are Painters-in-Germantown, Painters-in-Collierville. Painters-in-Southaven, Painters-in-Olive-Branch, Painters-in-Hernando, Painters-in-Memphis.

What Are Customers 

Saying About Us?


Calhoun Painting Co. is owned and managed by Mark Calhoun, a 20+ year resident of the Memphis area. Mark and his family have resided in Collierville, Germantown and presently live in Southaven, where Calhoun Painting Company is based.

Mark grew up in a family of architects and decorators, and consequently has a knack for color and helping others pull together the colors in their home so they warmly flow from one room to another. With over 30 years of professional painting & decorating experience, Mark and his crew of craftsman painters possess the know-how and painting skills to help make your home absolutely stunning. His ability to coordinate color, faux a wall, or turn an old piece of furniture into an updated work of art, is unique in the business.

But its Mark's concern for his customers complete satisfaction that makes working with him such a pleasant experience.  He loves to wow customers with his company's painting skills, but no more than he likes to wow customers with outstanding customer service. He never leaves a job until the customer can say they're happy with the work and gladly willing to be another great reference.

"Mark has painted several rooms in our home and the homes of my clients in the past.  He always does an excellent job. He is so talented! I highly recommend him for any of your painting needs. I guarantee that you will pleased with the quality of his work."

​                                                  - Lori Robertson 

                                                                            Decorator

"Outstanding communication, great workmanship, too! We are very pleased with the work (entire exterior of house painted). Going to hire them again real soon. Mark is very knowledgable, helpful, and courteous. 

His crew did great work, and cleaned everything up really nicely." 

                                                                                   - Alex A

Calhoun Painting Company specializes in making homes beautiful with paint ... while making homeowners feel great about using us, thanks to our great customer service. 

We offer a broad-brush menu of painting and home decorating services to our many customers throughout the Memphis, Southaven, Olive Branch, Hernando, Germantown and Collierville communities.

We're known for many things relative to painting and decorating, but our knack for color blending and fine-line precision painting, coupled with great customer service are what we're really proud of. 

We specialize in exterior house painting and painting interior walls, trim, ceilings and cabinets. We also stain woodwork and decks, and  wash houses and brighten fences to look new again!

But we're especially known for our unique designer faux finishes and ability to bring out the best in a home's decor through a variety of decorative painting techniques tailored to enhance the fabrics and appointments in your home.

We're more than "just another painting company!" We really are unique. But our prices aren't any higher than the other guys. Consequently, we offer our customers top-of-the-line professional painting at very competitive rates.

It's often said that if you do what you love to do, you'll do it well and be successful. At Calhoun Painting, "We Love to Paint ... and its Shows!"

We Love To Paint! ... and It Shows!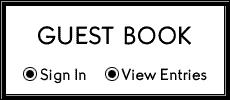 Areas We Provide Interior & Exterior Painting Services

We are interior/exterior painters in Germantown | interior/exterior painters in Collierville | interior/exterior painters in Memphis | interior/exterior painters in Olive Branch | interior/exterior painters in Southaven | interior/exterior painters in Hernando | interior/exterior painters in Nesbit.

Calhoun Painting Company

4165 Pinehurst Blvd

Southaven, MS 38672

Phone: 901-674-4777

Business License # 3025

Areas We Provide Painting Services:

Painters in Germantown, TN | Collierville, TN | East Memphis, TN | Memphis, TN | Olive Branch, MS | Southaven, MS | Hernando, MS | Nesbit, MS | Senatobia, MS


"Great company! Great Painter! Full of good ideas and does excellent work. On time service and 100% trustworthy. You don't have to be home while they work. Mark is an artist and not just a painter. Your walls become his canvas and he transforms your room into a beautiful space for years to come. I highly recomend Mark Calhoun!"

                                                          - Greg Sprenkel

"If you are looking for a professional interior painter, reasonable pricing, crews who are on time and do things right the first time, look no further, Mark is the Guy! I highly recommend Mark to anyone looking for a quality job."

                                                                 - Sujoy B

​Zip Codes We Provide Painting Services In:

38016, 38111, 38119, 38120, 38114, 38104, 38112, 38028, 38104, 38651, 38138, 38139, 38183, 38017, 38027, 38672, 38671, 38651, 38654, 38637, 38632.